Biographical Information
Anton L. (Tony) Janik, Sr. is the founder and President of Trident Wealth Management, LLC and has more than 30 years of experience in investment management, personal trust services, private banking, management consulting and the marketing of professional services. In 2000 he earned his designation as a Licensed Fiduciary from the Certification and Licensing Division of the Arizona Supreme Court (License Number 20283).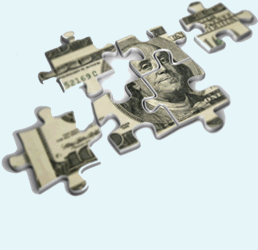 Tony is a graduate of the University of Illinois, where he was an Evans Scholar (full academic scholarship.) His desire to better serve the investment needs of the retiring 'baby-boom' generation led to the establishment of the firm in August of 2006. Before starting Trident, he was a partner at Foothills Asset Management. Tony first came to Arizona in 1974 as one of the founding officers of The Northern Trust Company of Arizona, where he developed strategic marketing and client relationship programs.
In the mid-nineties, Tony was appointed to the position of Technical Advisor to the New Russian Federation's Office of Privatization for which he established three consulting offices in the mid-Urals Sverdlovsk region of western Siberia under the auspices of the U.S. Agency for International Development (USAID) and Arthur Anderson. His assignment was primarily focused toward assisting Russian manufacturing firms matriculate into the emerging market driven economy.
Tony is active in the Phoenix arts community and is a long-time member of the Rotary Club of Scottsdale. In addition, he serves on the Scottsdale Ranch Community Association Finance Committee as well as the Advisory Board of Starlight Children's Foundation/Arizona.
Tony is also a member of the Arizona Fiduciaries Association as well as an associate member of both the Trust and Probate and the Elder Law & Mental Health Sections of the State Bar of Arizona.
Heather Jugovich is our receptionist and administrative assistant. In the event Tony is not available please feel welcome to speak with Heather to discuss any need you might have. Heather will be happy to take a detailed message and is able to email Tony immediately to advise him of your request.

CORPORATE TEAM PARTNERS
Back Office Support Service (BOSS) serves as our portfolio administrator. Our team at BOSS "downloads" each day's portfolio accounting data from Schwab Institutional and uses it to populate the accounting records for our clients. BOSS is also responsible for producing our comprehensive quarterly statements and the investment performance analysis that we provide for each client's account.
Charles Schwab Institutional Advisor Services Team is a dedicated 11-person group at our Custodian, Charles Schwab & Co., Inc., who handles all matters relating to investment operations for our clients. From offices in Phoenix, the Advisor Services Team serves the operational needs of Registered Investment Advisors like Trident in the four corners region of the southwest (Arizona, Colorado, New Mexico and Utah). The Advisor Services Team is responsible for establishing all new custodial account relationships and keeping the master custodial accounting and tax reporting records for our clients. In addition, the Advisor Services Team facilitates the transfer and tracking of assets being received into our client's accounts from banks, brokers, trust companies and mutual funds.